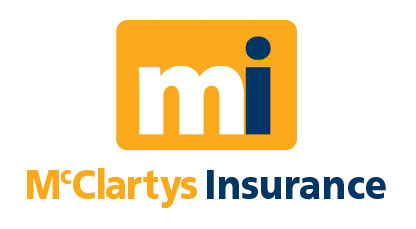 Welcome to one of the largest and most exciting Mini Rugby groups in the country, sponsored by McClartys Insurance
Whether playing for The Lions, Ireland , or for the Coleraine Senior team , the mini section at Coleraine is the ideal starting point , with the most qualified and vibrant team of coaches , support staff and enthusiastic rugby families , who without fail provide significant encouragement and mentorship to each and every young person . We attempt to create individual skill plans and training to ensure , even from primary 1 upwards , that each young person reaches their full potential.
Our aim is to introduce the game to the children in a safe and supportive environment , so that they learn to enjoy the game , and develop a healthy appetite for competition , playing with the right team spirit and making lifelong friendships.
Each year our numbers are increasing with over 180 young people registered last season. We welcome all players , both boys and girls of all abilities, from keen novices to potential internationals. We anticipate much interest in the game of Rugby post the very successful Lions Tour of New Zealand  , during which 4 players and 2 coaches of last seasons P7 CRFC team were part of the Under11 Ulster Lions , who travelled to New Zealand for a 4 match tour . Players Zack McCartney , Joshua Bennett , James Bell ,Max Steen and 2 coaches Jonny McCartney and Paul Forbes. The boys won 2 matches , drew 1 and lost 1 against very tough NZ opposition. Not only did the experience playing rugby in NZ , they watched 2 Lions matches and carried the Lions flag on to the pitch for the 2nd test match.
By all accounts this was a trip of a lifetime , made possible by the skills and experience playing Mini rugby at Coleraine Rugby Football Club.
We offer rugby from P1 to Under 12 age groups. At the P1/under6 age group , they start  with fun games , introducing competitive touch rugby at P2 , and contact is introduced ina  controlled environment at P3 and developing right the way through to playing a full contact game at P7 and under 12. The best of care is taken to ensure safe preparation for all levels of skill and contact. Our coaches are encouraged and supported to attend Irish Rugby Football Union sanctioned courses to ensure they develop their skills in the modern game and effective communication which requires adjustment at each level and age group. We are guided by the Ulster Branch , who provide the support of Community rugby officers and a coach development officer . This graded approach to coaching ensures a high level of thoughtful coaching in the Mini section.
We work hard to ensure that all players from P3 upwards and across the ability range are included in opportunities to participate in competitive rugby including hosting a home festival and fixtures as well as attending away fixtures  as guests of clubs in the surrounding area. The older age group and parents also have the opportunity to compete in a weekend tournament run by The Leicester Tigers, which is always a highlight of the season. Much work goes often unnoticed by parents and support staff to ensure this weekend provides amazing lifetime memories. Other groups of players in the past have been invited to festivals in Dublin and we have strong affiliation with many clubs throughout Ireland . In previous seasons other squads of players have travelled to play matches and watch international matches throughout the season. This year we are very excited to have the female Rugby world Cup on our doorstep and anticipate much interest from our local rugby families.
All of our players are fortunate to be supported by a selection of keen , committed volunteers , who form the essential network of qualified head coaches , managers , first aiders and helpers. (Please become involved). Coleraine has a strong family and community focused ethos , which continues to ensure the club going from strength to strength  both on and off the sporting field , and the parents are very much encouraged to be involved in the life of the club and the mini's section in particular.
We take the protection and safety of our players very seriously with a graduated introduction and development of the game and ensure that all on-field helpers are Access NI checked and suitably qualified personnel.
Training for all age groups is held at the club's grounds on Saturday from 09.30 to 11am . The older groups will also attend mid week training in the evening when possible.
We proudly bear the McClarty logo and are hugely indebted to McClarty insurance for their continued support of the Coleraine Mini Rugby section.
Mini Chairman
Robin Anderson