The Coleraine Mini Rugby club kit shop will be open for business between the hours of 10.00am and 12.00pm on Saturdays.
Previously Owned Kit
We are trying to recycle kit as a way of keeping the costs down of joining or continuing rugby at Coleraine Minis.
If you have any kit that your child has grown out of and would like to donate it to the club we will be selling each item on for £5 per item. This money will go towards mini events and fundraising. Please bring your kit along to the club and we will be opening a shop of previously owned kit on registration night. Items can include tops, shorts, boots etc.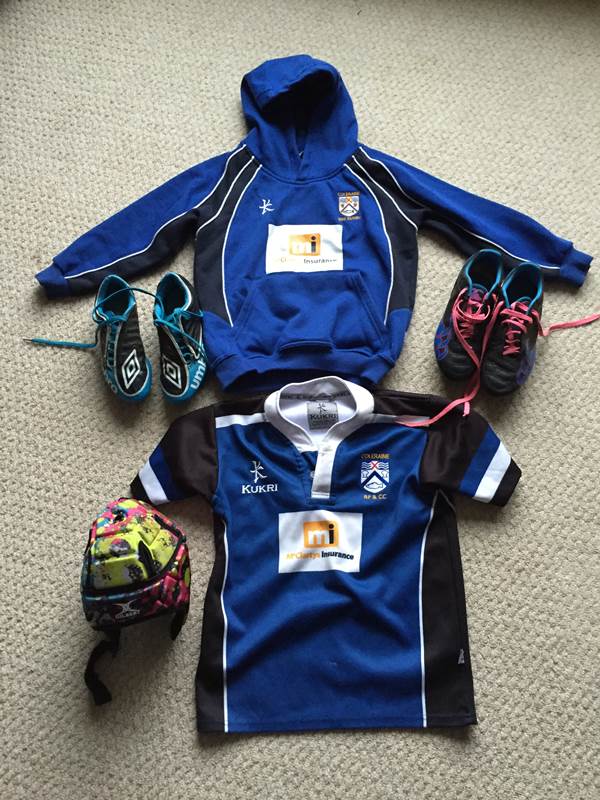 New Kit